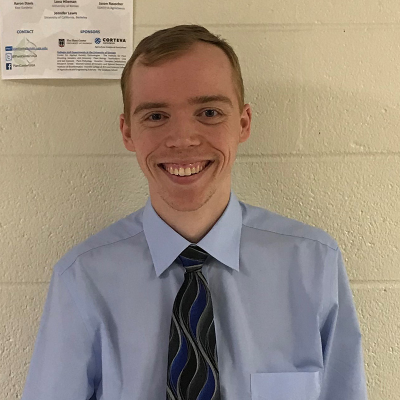 Graduate Student, PBIO Majors Liaison
Lab:
2606 Miller Plant Sciences
Research

Research Interests:

I am studying the effects that wind disturbances, such as tornadoes and hurricanes, have on herbaceous plants in southwest Georgia. Plots will be set up in both hurricane-affected and control areas. Percent cover, composition, and diversity measurements will be used to determine how well different herbaceous species recover after weathering a hurricane. Many herbaceous plants are endangered or rare, and with more research on this topic scientists can help inform land managers how to better protect these valuable species. I am still designing my project, so am excited to see where it goes!
Education

Education:

2019 Admission to the PhD Program in the Plant Biology Department at the University of Georgia.

2019 M.S. Biology, Andrews University, Berrien Springs, Michigan. M.S. thesis research: Seasonal Diet Variation of Thirteen-Lined Ground Squirrels (Ictidomys tridecemlineatus) in Southwestern Michigan.

2017 B.S. Biology, Southern Adventist University, Collegedale, Tennessee.
Other Information