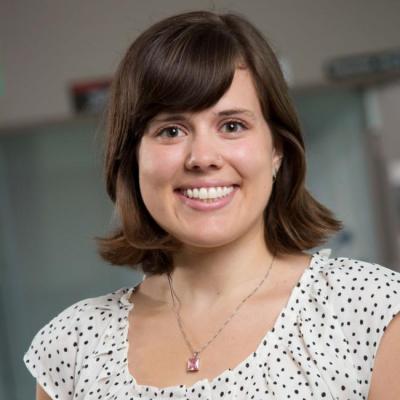 Lab:
1602 Miller Plant Sciences
Office:
1616 Miller Plant Sciences
Research

Research Interests:

My PhD research is comprised of two components: a traditional bench research project, and a biology education research project. I investigate mechanisms of nuclear migration in the rice blast fungus, Magnaporthe oryzae, during rice infection using genetic and cellular biology approaches. I also study how students with ADHD and specific learning disabilities practice self-advocacy in undergraduate STEM courses. My bench project is advised by Dr. Chang-Hyun Khang in Plant Biology, and my biology education project is advised by Dr. Julie Stanton in Cellular Biology.
Selected Publications

Selected Publications:

Pfeifer, M.A., Reiter, E.M., Hendrickson, M., Stanton, J.D. 2020. Speaking up: a model of self-advocacy for STEM undergraduates with ADHD and/or specific learning disabilities. International Journal of STEM Education.

Pfeifer, M.A., Jones, K. and Khang, C.H., 2019. A strikingly-angled spindle mediates nuclear migration during colonization of rice cells infected by Magnaporthe oryzae. Fungal Genetics and Biology, 126, pp.56-60.

https://scholar.google.com/citations?hl=en&user=JV7FQ-sAAAAJ
Education

Education:

2013 B.S. Microbiology, B.A. Biology, B.A. Secondary Education, University of Wyoming, Laramie, WY, US
Other Information

Of note:

National Science Foundation Graduate Research Fellow
ARCS Foundation Scholar
Outstanding Teaching Assistant Award